Vietnam may appear to be a small country on the map, but it is a fascinating country to visit with so many tourist spots and attractions as well as natural beauty. From the alluring tropical beaches to the uniquely jagged mountains to the brimming-with-beauty culture and history, here I bring you my top favorite places to visit in Vietnam.
1. Mekong River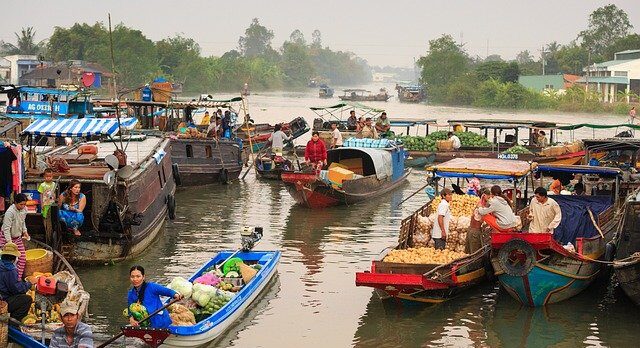 The Mekong River is the hub for tourists from all over the globe as it offers 4500 kms of diversified wildlife as well as fascinating views. When you tour this place, you will also get to explore the outstanding Island of Coconut Monk, along with an orientation of the Coconut Candy, while you can eat some exquisite local food at one of the restaurants.
2. Hoi An
Hoi An is an old town in Vietnam that has been declared a UNESCO World Heritage site since 1999. It really is an exciting city to explore. Especially the Japanese Covered Bridge is among its major landmarks. The iconic bridge was built at the end of the 16th century to connect the Japanese and Chinese areas of the town. You can also explore An Bang Beach while in Hoi An. The beach is a stretch of fine white sand and spectacular horizon and serves a very serene environment. You can also enjoy swimming in the turquoise clear waters.
3. Ha Long Bay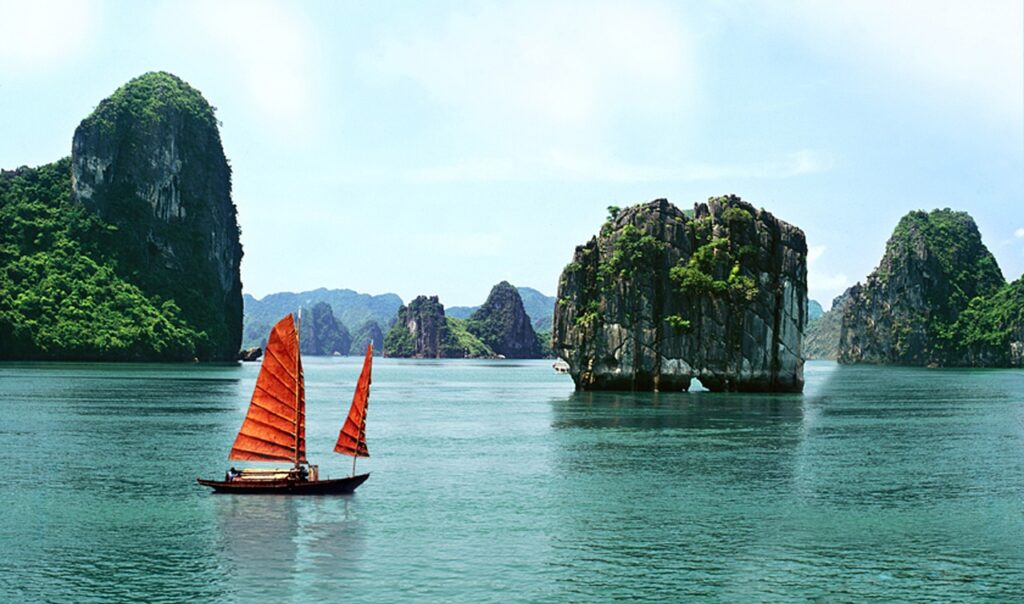 Ha Long Bay is one of the most happening and popular destinations of Vietnam, and it surely is worthy of all the attention and praise that it wins. Ha Long means 'descending dragons,' and the limestone outcrop silhouette that pokes out from majestic waters is definitely an indication of it. Day cruises and night boat trips are a great way to explore the beauty of this bay, with Quan Lan and the Cat Ba being the hotspots. You can also enjoy fun activities like swimming and exploring caves and remote islands.
4. Hanoi
Hanoi is a popular city in Vietnam that has many attractions for tourists to visit and enjoy. This city exudes a blend of both eastern well as western cultures. The city is brimming with remarkable temples. Some of the top attractions of this outstanding city include the Ho Chi Minh Mausoleum, which is located right in the same space where the legendary Vietnamese leader proclaimed the independence of his country. It also serves as his resting place. Another must-visit is the Lake of the Restored Sword if you are looking for some quiet and peaceful time away from the hustle and bustle of the city.
5. Golden Hands Bridge in Da Nang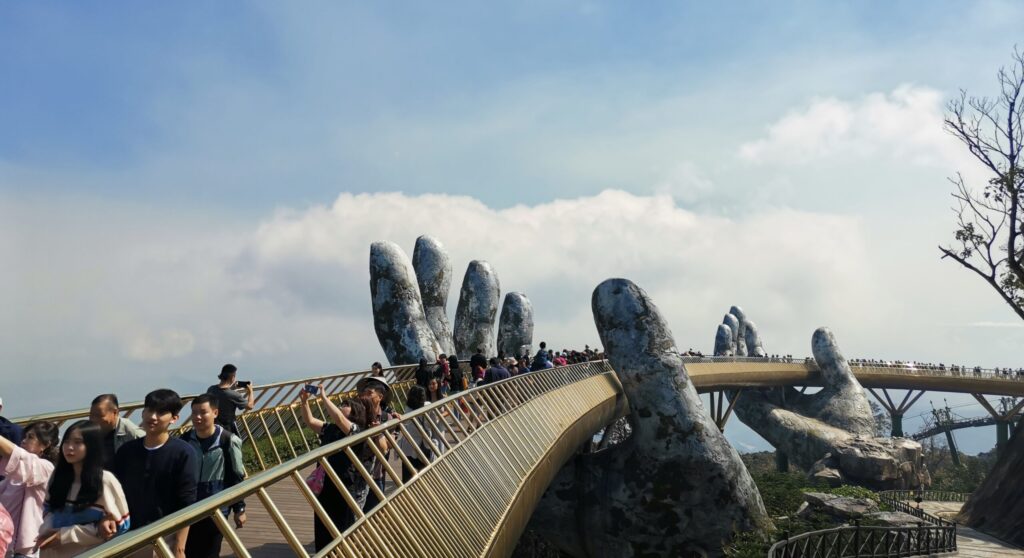 The city of Da Nang is also among my most favorite cities that is loaded with attractions to visit. However, my hot favorite is the Golden Hands Bridge that has been wowing the tourists with its exquisite design. The design includes two giant golden hands that are seemingly holding the bridge up. It is above the Ba Na Hills and about 1400 m above sea level, and hence it provides you with some majestic views of the countryside. The design of the bridge curves in a neat design and extends for about 150 meters. The sculpted golden hands are the actual wow factor of the bridge, though.
So, what are you waiting for? If Vietnam has been on your bucket list, go ahead and cut it off this year and get to explore one of the most beautiful countries in the world. Make sure to visit my recommended spots and have fun while enjoying the local cuisines!
As a freelancer, I use my skills on the computer and internet to research, assess and familiarize myself with various exciting services and products. I rely on my research skills and experience to analyze these products and services, read their reviews and testimonials of customers to help my audience learn more about them. With such knowledge, it is easy for my audience to make the right choice when making a purchase. I am trying to find answers to people's problems by researching online and sharing my knowledge on the internet. I also write about my lifestyle and share it with my audience.